My Story
https://www.linkedin.com/in/chriswhaley
Made for Knoxville — Chris Whaley
There I was, an HR executive at one of the world's leading medical device companies. I joined the leadership team of a multi-billion dollar business in an escape room during a management team offsite. It was a lot of fun and we learned a little more about each other. However, we found we needed a better way to link that team-building exercise to our on-going performance as a team. Years of practical experience with proven models and toolsets led me to synthesize a repeatable process to develop high-performing teams – "Escape To Expand".



20+ years of experience ranging from start-up public service to high-volume/low-margin consumer goods and global medical/health technology solutions
Last corporate role was Vice-President of Human Resources at Philips, a leading company in the global healthcare medical device and solutions space
Led physical and virtual global teams in the areas of business transformation, process improvement, organizational effectiveness, culture, employee engagement, performance management, change management, mergers & acquisitions and emergency service operations
Professional certifications include degrees in Aerospace Engineering and Industrial Engineering, LEAN practitioner, 6-sigma Black Belt and PMI Project Management Professional
The Methodology
Escape To Expand provides a roadmap to help your team members achieve their mission while building an engaging personal experience. The basis is the time-tested investigative approach of "Who, What, When, How and Why". The process easily connects to other approaches such as Drexler/Sibbet, Tuckman, and Lencioni. The facilitated journey gives your team a clear purpose, tools to manage conflict, and ways to effectively execute on their plans. The approach then adds new dimension with emerging techniques like escape rooms. This allows your team to engage in problem solving and lateral thinking. The result is each individual understanding themselves and the team better while giving space for change. The journey to escape the maze of confusion & dysfunction leads the team to expand their horizons!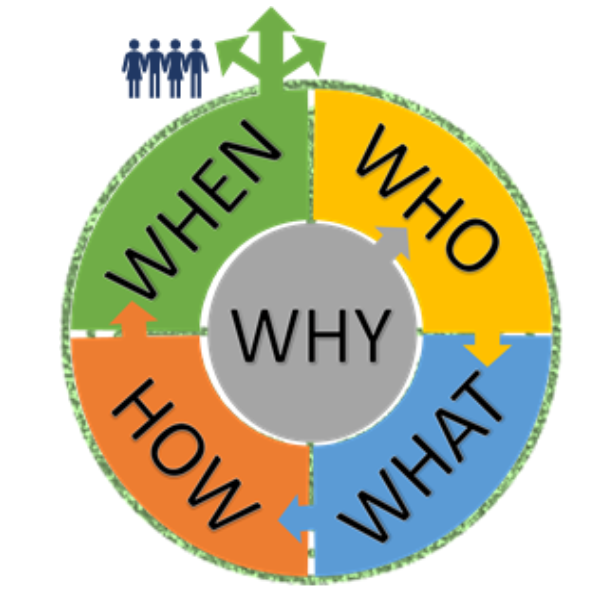 What Others Are Saying
Chris excels at stepping into unstructured, complex, cross organizational challenges, applying exceptional project management skills to focus on the critical work, and stakeholders to achieve results. He is also gifted at making personal connections with people at all levels, bringing out the best in team members to contribute to the task at hand.

Senior Vice President of Business Transformation
Speaking engagements include:
– The University of Tennessee, Knoxville
– Tau Beta Pi Engineering Honor Society
– The Project Management Institute (PMI)
---
Google Reviews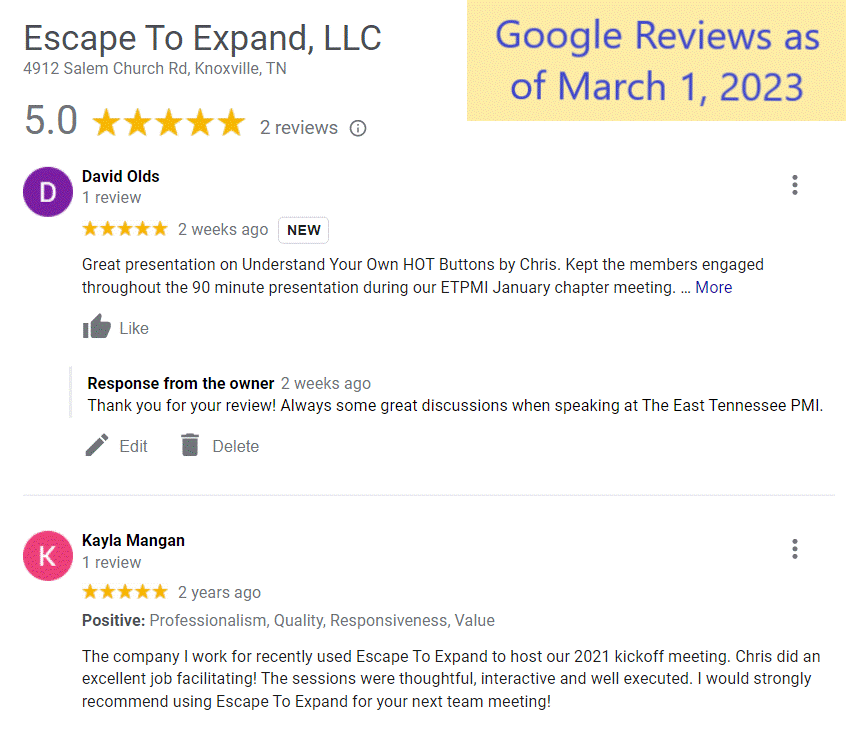 ---
Reach out today to learn more! [email protected]