Leadership Team Facilitation
A common challenge in a group setting is effective leadership team facilitation. Sure, you or someone on your team can take the lead planning and facilitating. But trying to keep track of the agenda and notes means someone does not get to fully participate. There is also risk of the facilitator driving their OWN agenda and opinions, even if well-intentioned.
How many people did you just tie up for a two-day meeting where you did not get anything done? Maybe it's a newly formed leadership team that needs some help getting started working together. Or perhaps it's an existing team that is looking for an unbiased outside perspective to make meetings more effective. In any case, it helps to have a facilitation expert who can work with you and your team to get the most out of your meetings.
How does it work?
Using a proven four-step process, the work begins well before the meeting and continues afterward. It combines a rigorous Project Management Professional (PMP) approach with a focus on human dynamics and people experience.
1 LISTEN to understand your needs and desired outcomes. It doesn't matter if you need support for a single meeting or if you want to establish an on-going cadence for corporate governance.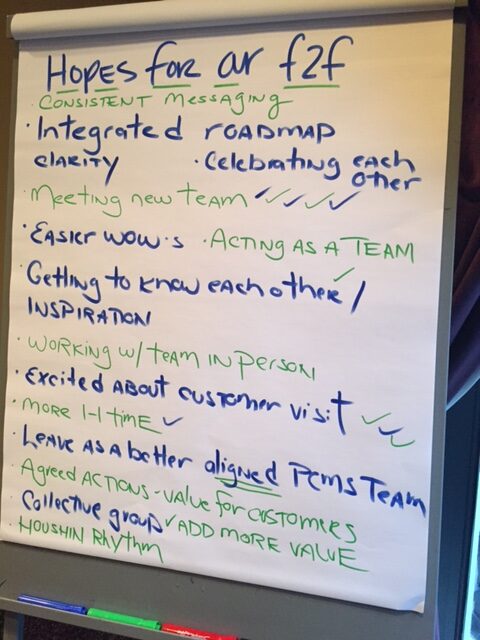 2 PARTNER with you to design a custom agenda for your needs. The agenda can cover a few hours or an entire week, with a clear purpose and plan established for each item.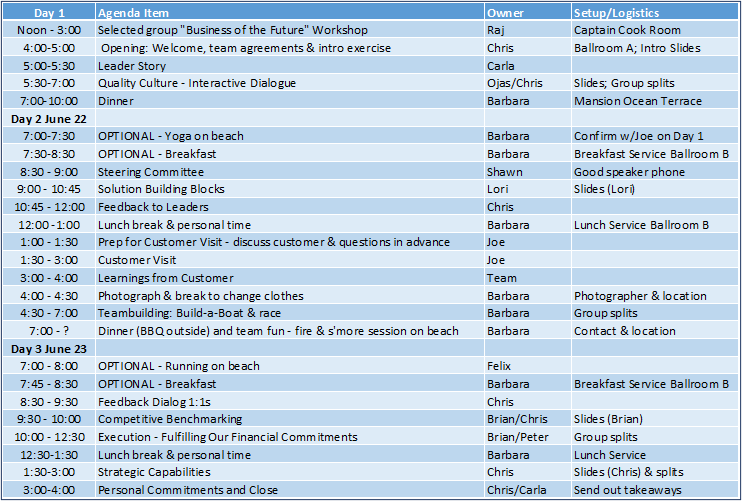 3 EXPERT FACILITATION for in-office, virtual or off-site events includes custom sessions on topics such as team effectiveness, strategic visioning, and decision-making. We can even bring an escape room experience to your location!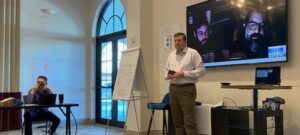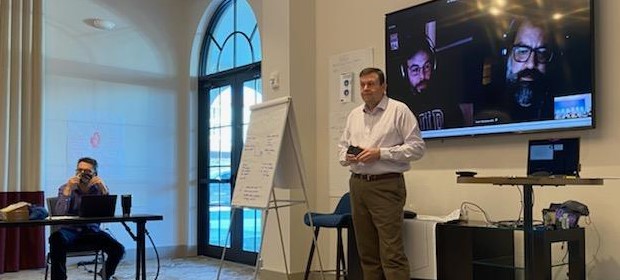 4 SUPPORT post-event follow-up with survey and meeting artifacts to help drive the outcomes of the meeting forward. Leave with clear next steps including action items and decisions.

Of course, confidentiality is a key part of the work. In addition, we can also partner with your broader team for a fully integrated approach:
HR lead
Administrative assistant
Communications team
Event management partners
Reach out today to schedule a free consultation! [email protected]